Truck/Van Accessory Installation
Truck and Van Installation Accessories  & Packages
---
Weather Guard EZ-Glide Ladder Racks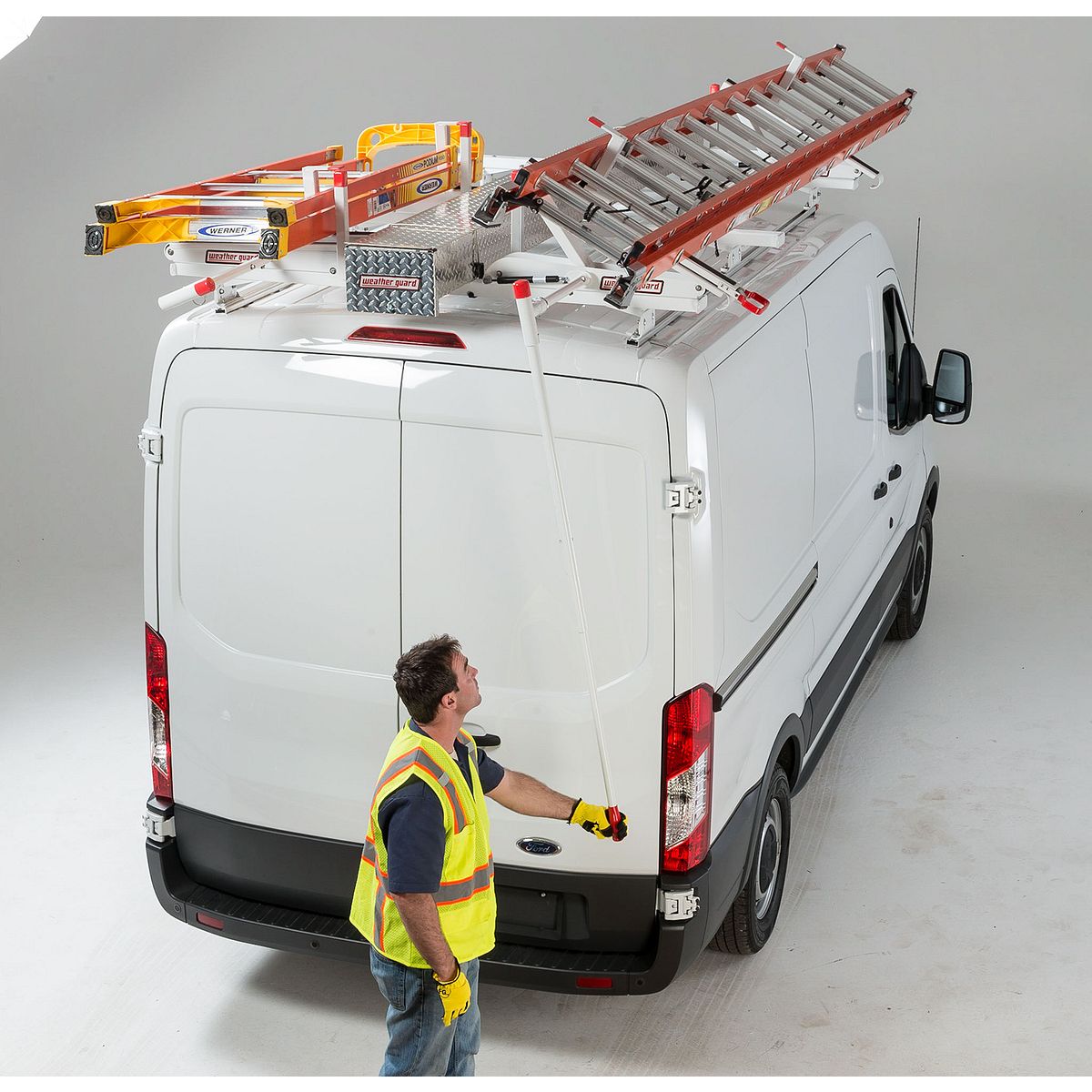 Designed to make getting ladders on and off your van almost effortless, EZGLIDE2 is the easiest, lightest, and safest drop-down ladder rack system available for mid- and high-roof vans. Slide down system extends the ladder an extra 2 feet after the drop-down rotation. The Model 2291-3-01 EZGLIDE2™ drop-down roof rack comes with a single-side drop-down system that can be mounted on either the passenger or the driver side. Convert to a dual drop-down rack with a dual drop-down kit for long or short ladders. Use with the Weather Guard mounting channel kit designed for your van.
---
Weather Guard Truck Boxes
Saddle Boxes are the most popular truck storage option due to ease of installation, maximum bed clearance and legendary durability. The WEATHER GUARD® Aluminum Model 127-0-02 Full-Size Saddle Box features a diamond plate pattern with ARMOR-TUF® Clear Coat finish that ensures years of dependability. It has a storage capacity of 11.3 cu ft.
---
Vanguard Truck Caddy Rack (TCR)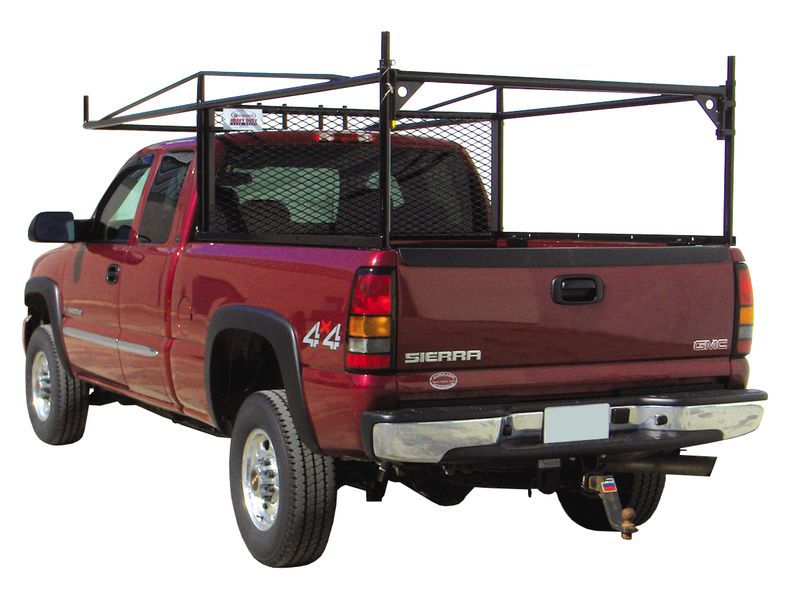 TCR FEATURES:
1. Rear End Bar swings 180 degrees and also locks in place.
2. Torsion bar truss adds strength.
3. Cab over extension is standard.
4. Built-in window protection.
---
Pendaliner Bed Liners
Up to twice the skid resistance of other
drop in or spray on bedliners
Deep, rich UV protected finish that
means you don't have to sacrifice
appearance for real protection
Rib design guards against dents & scrapes
and allows water to drain away from the bed
Resists gasoline, oils and most chemicals
Innovative features like molded-in board
holders for stacking and tailgate cupholders
Custom fit with no drill installation*
and tie down hole caps*
---
Extang Truck Bed Covers
Extang's latest generation of hard tri-fold truck bed covers includes design elements that you simply will not find anywhere else. The Solid Fold 2.0 includes Extang's exclusive, patented Jaw-Grip and EZ-Lock clamps, 1″ thick EnduraShield panels, revolutionary snap-on perimeter seals that protect from the elements, and integrated corner and hinge seals.
---
LEER Truck Caps
LEER, founded in the late 1960s, is a member of the Truck Accessories Group, LLC, a collection of companies that make it North America's largest manufacturer of fiberglass and aluminum truck caps and tonneaus. LEER truck caps and tonneaus are American-made.
---
Trac Rac
With a Thule truck or van rack, you get a whole new world of possibilities. Offering a variety of carrying options, we have everything you need to get your through the work week to the weekend. With different adjustable, versatile and aerodynamic solutions, finding the perfect rack that fits your needs is easy. Add a Thule carrier or accessory to maximize your carrying capacity and get the most out of your vehicle.
---
Interior Van Packages
Adrian Steel Interior Van Packages
Ranger Design Interior Van Packages
WeatherGuard Van Interior Van Packages
Let our experience work for you: we have upfitted over one million vans in our 60 plus years of business and have leveraged that expertise in engineering our innovative product line. Our strong reputation in the industry is matched only by our resolve to offer the best lead times and highest quality product.  Our van storage products are made to last and it shows.
---
American Ladders provides expert van and truck installation on a variety of products, including but not limited to: Adrian Steel, Weatherguard, Leer, Van Guard, Ranger Design, Trac Rac, Bak Flip, Extang, Truxedo,  Pendaliner, Weather Tech, AVS, Bed Rug, AMP Research, UWS, Cross Tread, Dee-Zee, Thule, Westin.
Call us to schedule a van or truck install today!